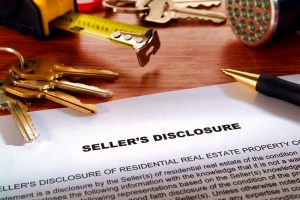 Do Old Property Reports Have To Be Disclosed?
Any real estate transaction contains lots of paperwork, much of which are disclosures. A "disclosure" is a fact about a property.   So, do old property reports have to be disclosed?  A property seller has an affirmative duty to disclose anything and everything that they know about the home and neighborhood. This is usually accomplished by providing old property reports or a current seller's disclosure.  In case you are wondering, there is really no standard of reasonableness for disclosures – if you are convinced your home for sale is haunted, disclose it. Your buyers will probably buy it anyway.
So if a seller has old property reports on their home from when they bought it 20 years ago, (Yes, some home sellers keep absolutely every piece of paper for every single little thing involving their house, no matter how old it is) do old property reports have to be disclosed?  Ethically, yes. Legally, no.
And do agents have to disclose that there may be old reports on the home? Same answer.  Surprising, right?
The Legal Part
Contractual legalese in almost all states says the seller only discloses "known, material facts" and does not need to disclose specific, older reports. The key word here is "known." Does the seller actually know what is in the report and actually know it to be true now?  So, do old property reports have to be disclosed?  The short answer would be no.  However, if a condition that was reported in an old property report still exists, then that condition must be disclosed.  Here is the "how and why" of the legal part.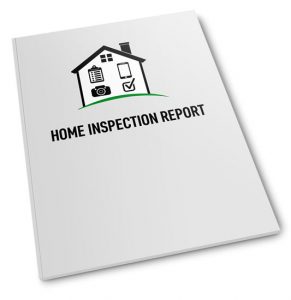 Example: an old air conditioner report exists but the air conditioner was subsequently replaced. Also, for agents, the only pertinent facts are ones that the seller currently knows to be true or the agent knows to be true. Because of this, many agencies discourage their agents from even reading old reports. That might sound shady, but here is another example: the seller possesses an old report saying city zoning may be changed in that year. Then the city council votes down zoning changes. There is no need for the seller to furnish the city's report.
However, this is critical: it is incumbent on the house buyer to do all research and investigate all facts that might be important regarding a particular home. Essentially, this means trust, but verify if you are a buyer. Finding facts is the buyers responsibility. Of course, your Realtor can point you to lots of good sources of info about your home. Your Realtor will also make sure you are aware and understand everything that is in the disclosure documents and reports that you receive.
Here is the ethical part.
Home sellers, your buyers will likely find out everything about your property anyway — why risk their wrath? And regardless of what the law says, any litigious person can bring a nuisance lawsuit. If you think something is not "material" or a "fact," ask your Realtor to consider and clarify it.   Being forthright with your buyers will garner their trust and foster goodwill throughout the course of your transaction.  More tips for sellers are available to help make the sale of your home as pleasant and stress free as possible.
Buyers, think twice about getting into a transaction with a seller that appears to withhold information — if they seem to be concealing something, they probably are!  Do old property reports have to be disclosed?  It depends.  In any case, ask for a current sellers property condition disclosure and have a professional home inspection done on the home.  Doing so will provide you with the most up to date information regarding the material condition of the home which is far more relevant than what occurred 20 years earlier.  If you are ready to start looking for your new home, click begin your home search for direct access to the North East Florida Multiple Listing Service (MLS) and the most accurate and up to date home listing information available anywhere.
Save
Save
Save
Save
Save
Save
Save
Save
Save
Save
Save
Save
Save