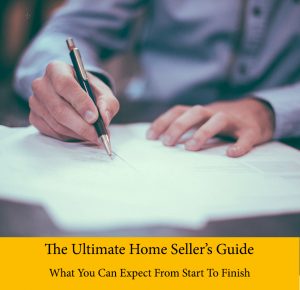 Selling a house is a fun and exciting process, but it can also be stressful and aggravating
at times.  Many of the things that are stressful or aggravating can be avoided (or handled better)
as long as you know what to expect and do ahead of time.  So in order to prepare you for the process of selling your home I created the Ultimate Home Seller's Guide".   While this guide won't get into every little detail about the process it does get into some things you should know about, which will save you time, effort, money, and heartache.
Simply enter your information below to receive your free guide.