Hardest Hit Fund Down Payment Assistance Program provides $15,000 for Florida Home Buyers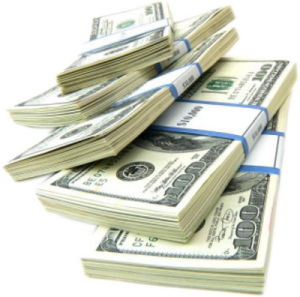 Great news for Jacksonville Home Buyers!  It's raining FREE money.  And that's not a joke.  Well maybe the raining part, but if you have been wanting to buy a home but lacked the money for a down payment and closing costs then I've got great news for you.   Florida's Hardest Hit Fund Down Payment Assistance Program will provide you with $15,000 towards the purchase of your home.
It's a federally funded program called the Hardest Hit Fund and is only available in areas deemed to be hardest hit by the housing bust that began around 2007 which resulted in steep home price declines in various areas around the country.   One of those areas is Jacksonville and Duval County Florida.
The program was implemented to provide stability in home prices by helping first time home buyers overcome the hurdle of saving enough money for their down payment and closing costs.  If you are not a first time home buyer, you may still be eligible to participate if you are purchasing a home in a federally designated targeted area or if you are a qualified Veteran.
The program offers $15,000 in the form of a second mortgage at 0% interest with a five year term.  This Second Mortgage is forgiven at the rate of 20% per year over the five-year term.  In other words if you stay in your home for 5 years and are not in default on your loan the entire $15,000 is completely forgiven.  Sounds too good to be true doesn't it.  Well now you're thinking there must be a catch.  Well there's not really a catch.  Let's call them eligibility requirements.  To be eligible for the program you must complete a home buyer education course, qualify for a mortgage loan, have a minimum 640 FICO score, and be a first time home buyer.  Again the first time buyer requirement is waived if you are a veteran or active duty military or are buying in a federally targeted area.
For the purposes of this program a first time buyer is anyone who has not owned a home in the last three years.
The home buyer education course can be completed on line and don't worry, it's not rocket science.
There are also some income and purchase price limits depending on your family size and if you are buying in a federally targeted area.  For example, the annual income for a family of 4 income cannot exceed $80,820 and the purchase price cannot exceed $303,820.  If purchasing in one of the targeted areas the income limit is $90,160 and the purchase price limit is $371,411.
Another money saving program that can be used in conjunction with the down payment assistance is something called the Mortgage Credit Certificate or MCC program.  With the MCC Program the homeowner can claim up to 50 percent of their paid mortgage interest each year as a TAX CREDIT on their federal tax return. The credit is capped at $2000 annually and any remaining mortgage interest not included as part of the TAX CREDIT is still eligible for the home mortgage interest deduction on their federal tax return.
So how do you get your hands on all this free cash?  You simply need to contact a participating lender to get the ball rolling.  Not all lenders offer these programs so just give me a call at 904-994-0493 or send me an email at info@nativesunrealty.com and I will put you in touch with a lender who does.  With $15,000 towards your purchase you could be in your own home with virtually no money out of pocket.  This program won't last forever though and is scheduled to close out by the end of this year, 2017. I Don't want you to miss your chance to grab the cash and get the keys to your new home so call (904) 994-0493 today before the money dries up.
Save