What to Look for in a New Neighborhood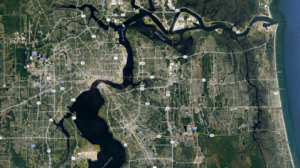 It's easy to overlook during the chaos and excitement of a home search in sunny Jacksonville, but your new neighborhood is just as important as the home itself. After all, you can renovate your home — painting the walls and replacing appliances to suit your fancy. But with your neighborhood, it's a take it or leave it scenario. So before you sign up for decades of debt in your possibly permanent residence, carefully observe your neighborhood. Here's what to look for:
Property Taxes
Your local taxes can vary from neighborhood to neighborhood, so familiarize yourself with the rates surrounding your "finalist" homes, and also research exactly what those taxes cover. The Duval County Tax Assessor's website can be a great asset for your research. Some areas charge separate fees for trash or sewer, for a misleadingly low rate, while others combine it with the tax bill, therefore appearing higher. If you don't know exactly where you want to be living, try SmartAsset's tool to get an idea of what rates are around Florida.
School Districts
Regardless of whether you have kids, familiarizing yourself with the local school districts is a good idea. If your childless, that could change one day, and even if you remain childless, these districts will impact your taxes and potentially even your property value. With nearly 200 schools, the Duval County Public Schools system is expansive, with a number of alternative, exceptional, and charter schools available. Sites like niche k12 offer testing statistics, user reviews, and contact information for hundreds of thousands of schools nationwide — public, private, and charter. But if you're currently a parent, visiting nearby schools can give you insight about the school that statistics can't.
Parks and Trails
Its proximity to the ocean means that Jacksonville is positively rife with parks, beaches, nature preserves, and trails that can provide benefits that your backyard couldn't dream of. In fact, Jacksonville has the largest urban park system in the country, boasting more than 80,000 acres. Check out the parks near your potential home and survey their condition, amenities, and more. Being near a trail can plug you into one of the many trail systems, but it will also increase bike traffic near your home. Weigh your options and what's important to you.
Crime
Safety is important to everyone, and the Jacksonville Sheriff's Office knows that, so it's created a map to track recent local offenses, with filters for time, location, and crime type. You can also visit sites like CrimeReports.com or FamilyWatchdog.us for more comprehensive information about specific crimes or trends in different neighborhoods so you can make an informed decision.
Natural Phenomena
On the coast of Florida, you already know all about hurricane season — and Jacksonville is no exception. If you haven't lived around the Gulf before, speak with insurance agencies and your real estate agent to get a feel for what preparations to take in the event of a hurricane. Even for smaller systems, the sheer amount of nearby water — from both the St. Johns River and the Atlantic Ocean — flooding can be a problem and also requires a separate insurance policy. To check your property's flood risk, visit FEMA's Flood Map Service Center or FloodSmart.gov to see what your insurance bill might look like.
This article was provided by Sam Radbil, a contributing member of the marketing and communications team at ABODO. ABODO Jacksonville apartments was founded in 2013 and is headquartered in Madison, Wisconsin.